ADULT ASSEMBLY IS REQUIRED
Your KINNEBAR will arrive partially assembled, here are the last steps you will need to take to get up and swinging.
ADULT ASSEMBLY IS REQUIRED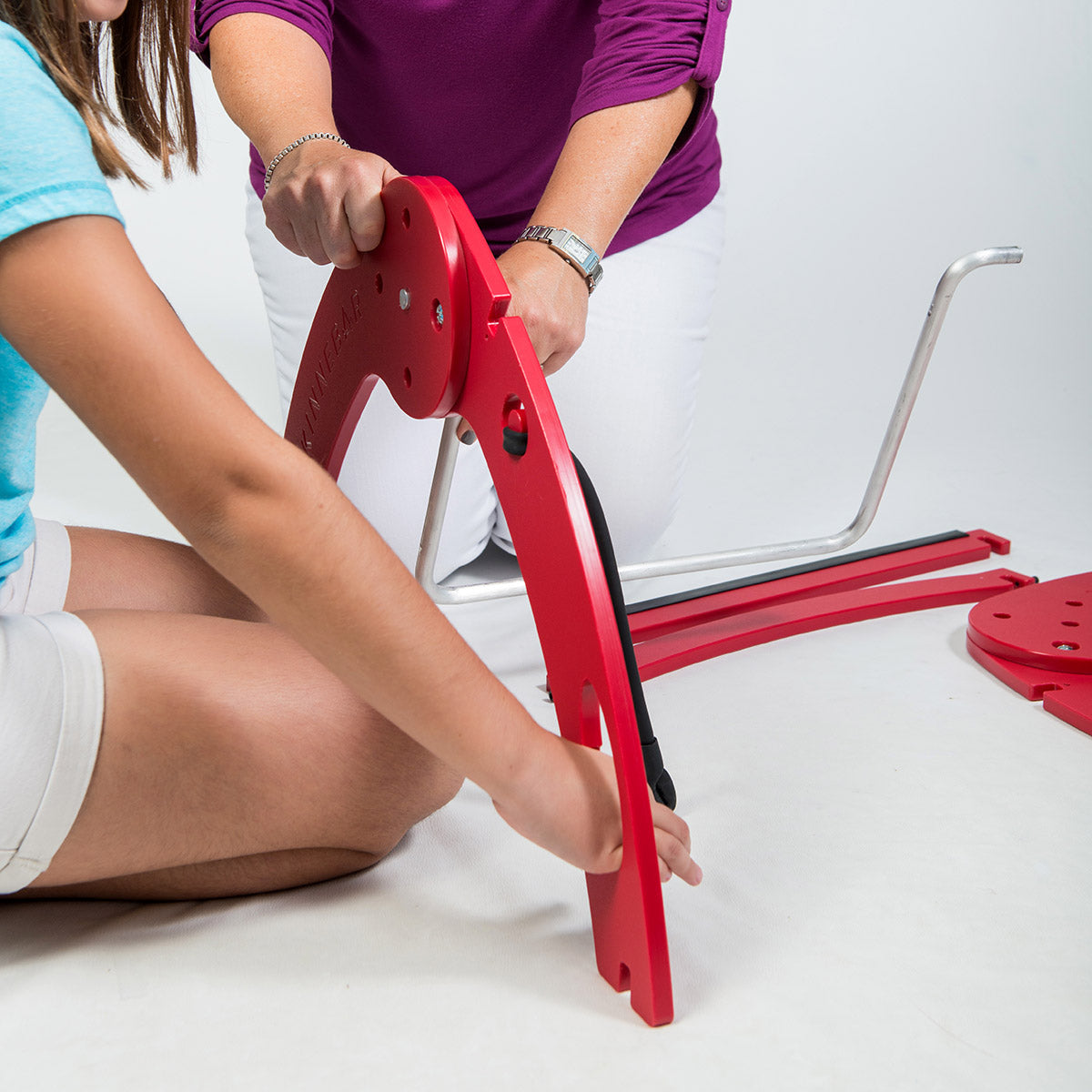 1.
Open both KINNEBAR® Scissor Legs by using the two Scissor Handles (oval shaped holes) to avoid pinching.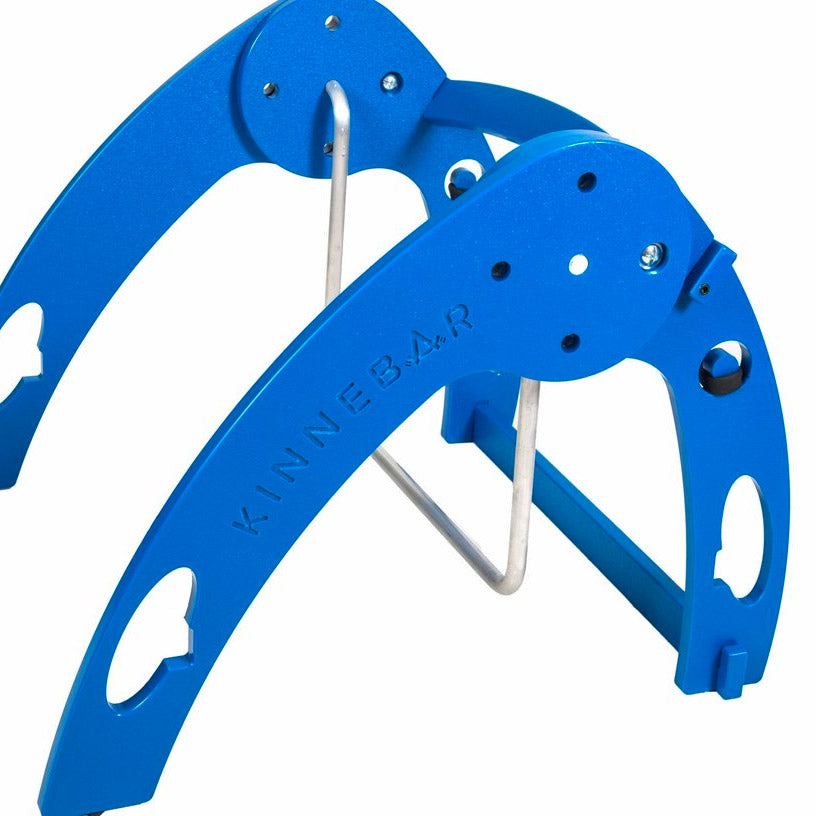 2.
The KINNEBAR logo on the Scissor Legs should face outward on both legs when assembling the swing.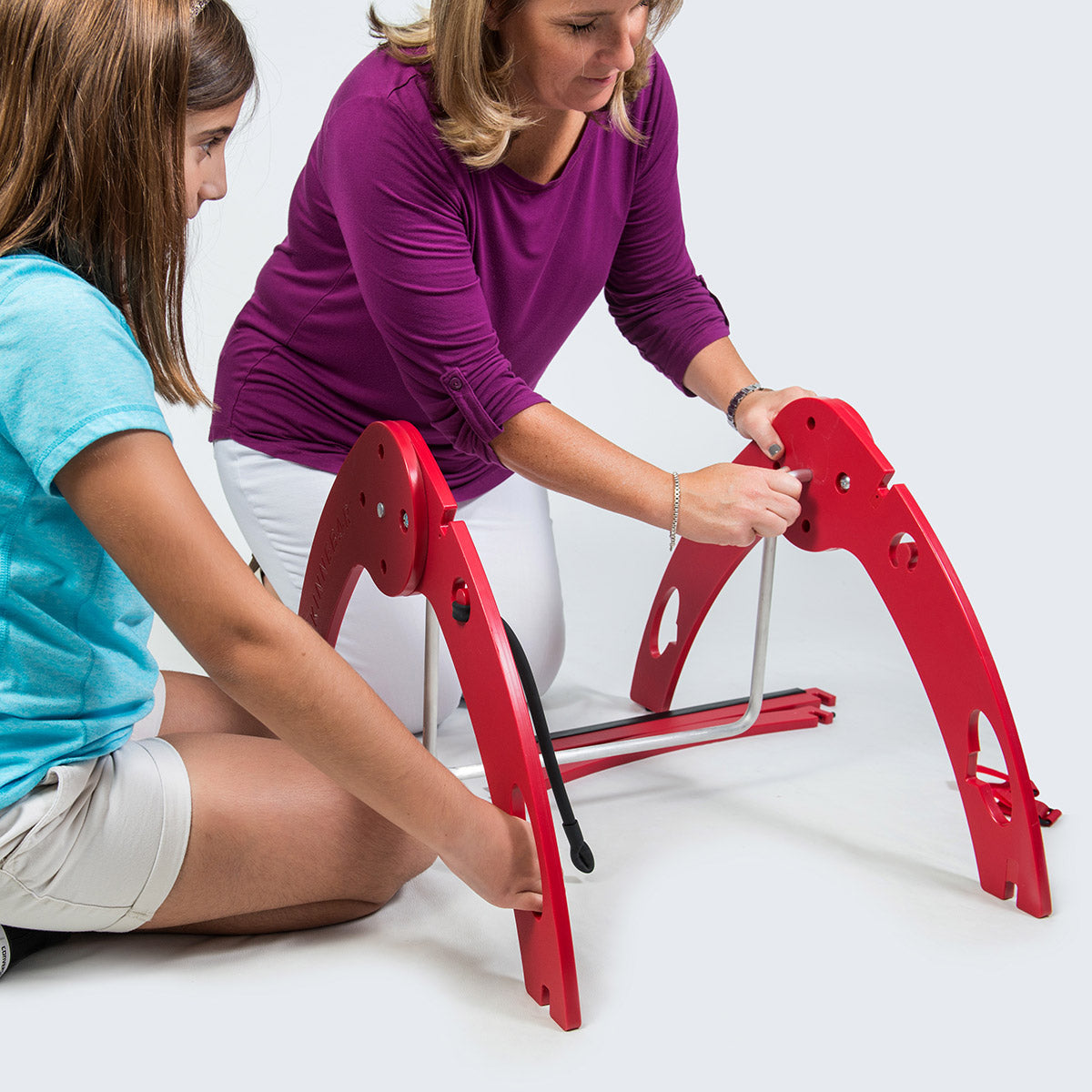 3.
Place the metal bar in the center hole of each Scissor Leg. Make sure the bar goes all the way through the two holes on EACH Scissor Leg - the bar is adjustable and you can choose any hole that will make the bar placement most comfortable for you.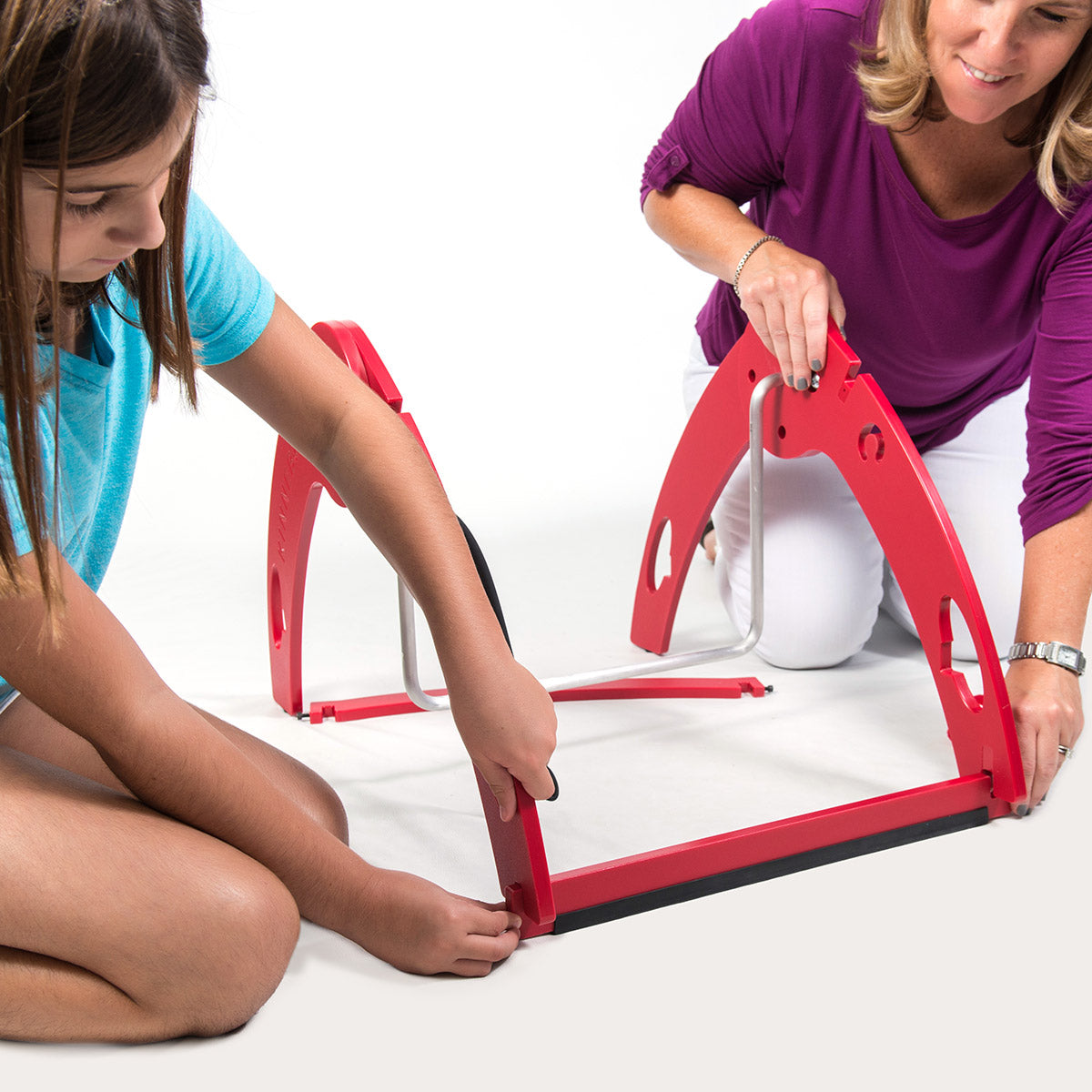 4.
Place the straight plastic crossbar securely on the bottom of the unit by pushing it upwards into the notches on the bottom of each leg. You may need to use some muscle. Do not remove the rubber grip strip.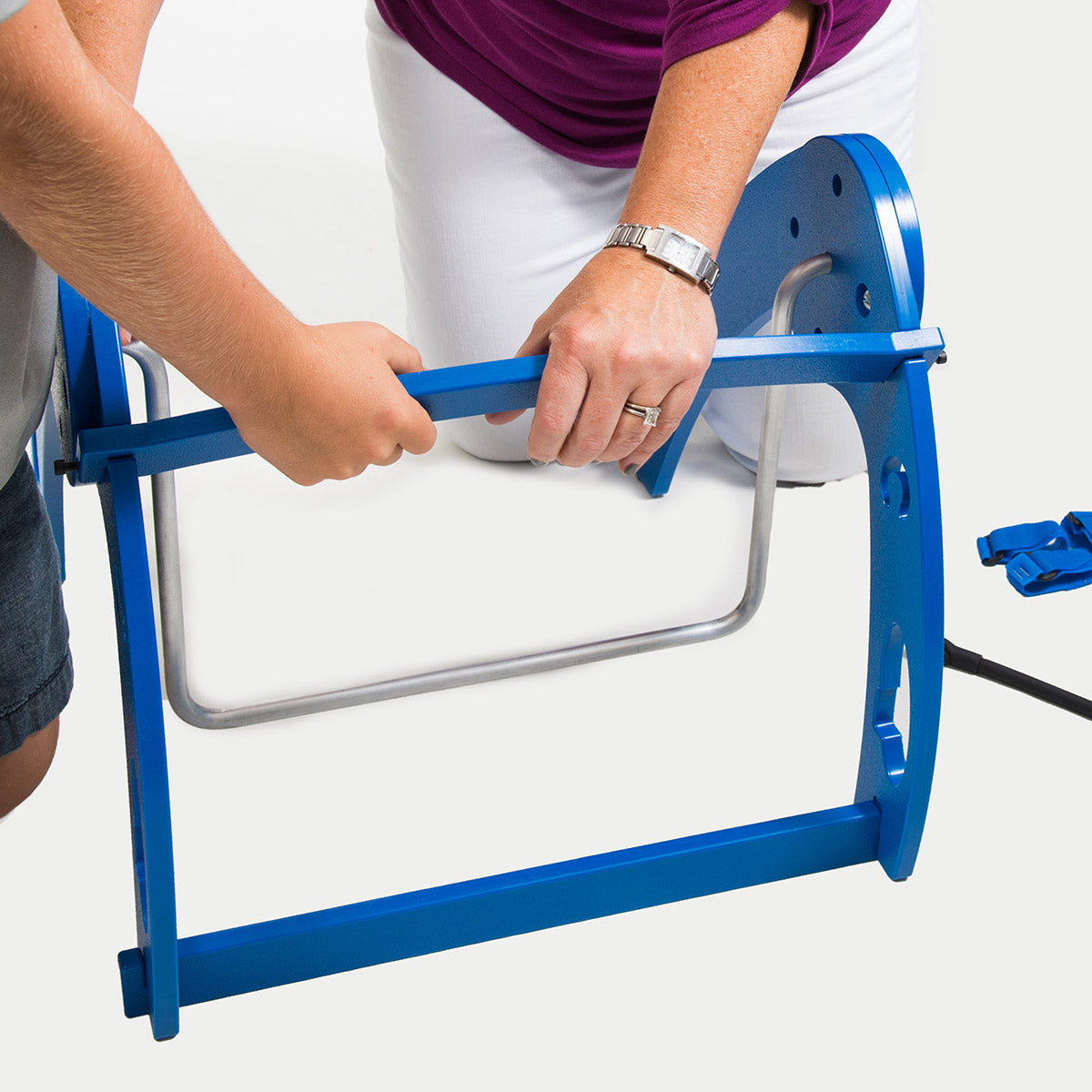 5.
Place the curved plastic crossbar securely across the top portion of the Scissor Legs. Use force to push the crossbar in place. The crossbars are designed to fit tightly.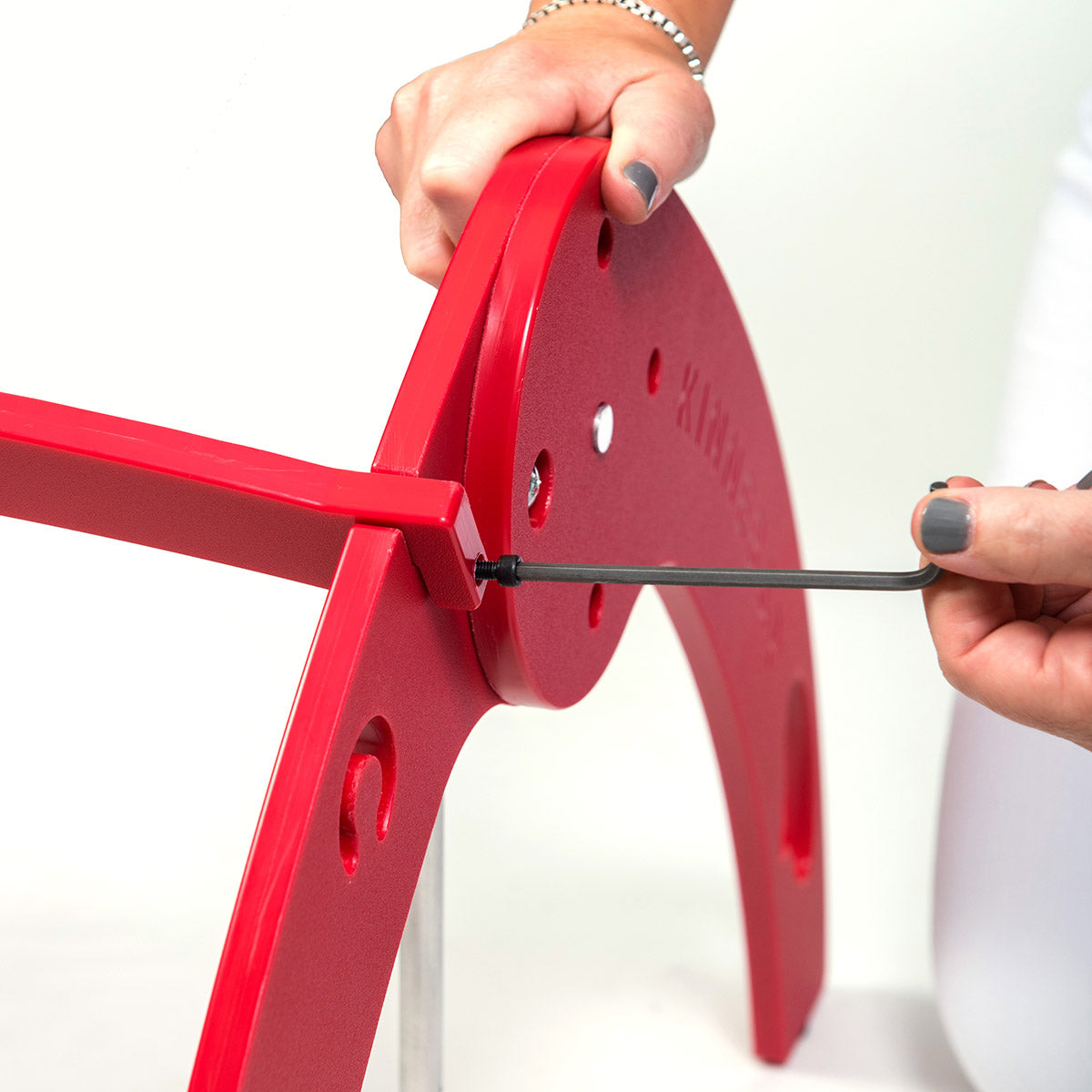 6.
Place the black threaded screws on either end of the top curved plastic crossbar into the pre-drilled holes. Then tighten them with the allen wrench provided in your kit until the screw is flush with plastic. Now your KINNEBAR® should be very stable.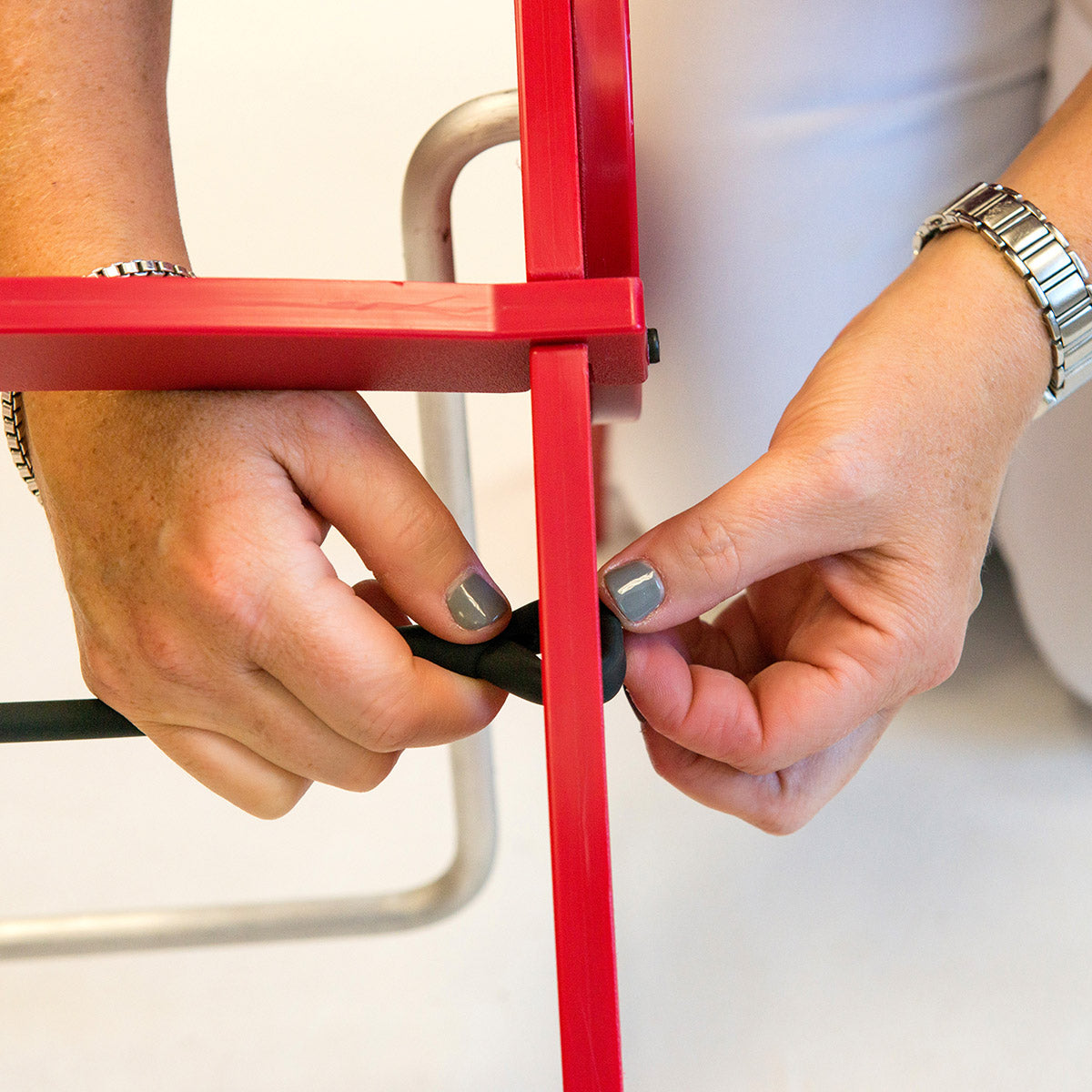 7.
Push the rubber loop through the hole of the horseshoe, and stretch the loop over the mushroom shaped piece. Then pull the rubber foot band, and repeat on the other side. There is no need to adjust or tighten the loops, they are made to fit just right.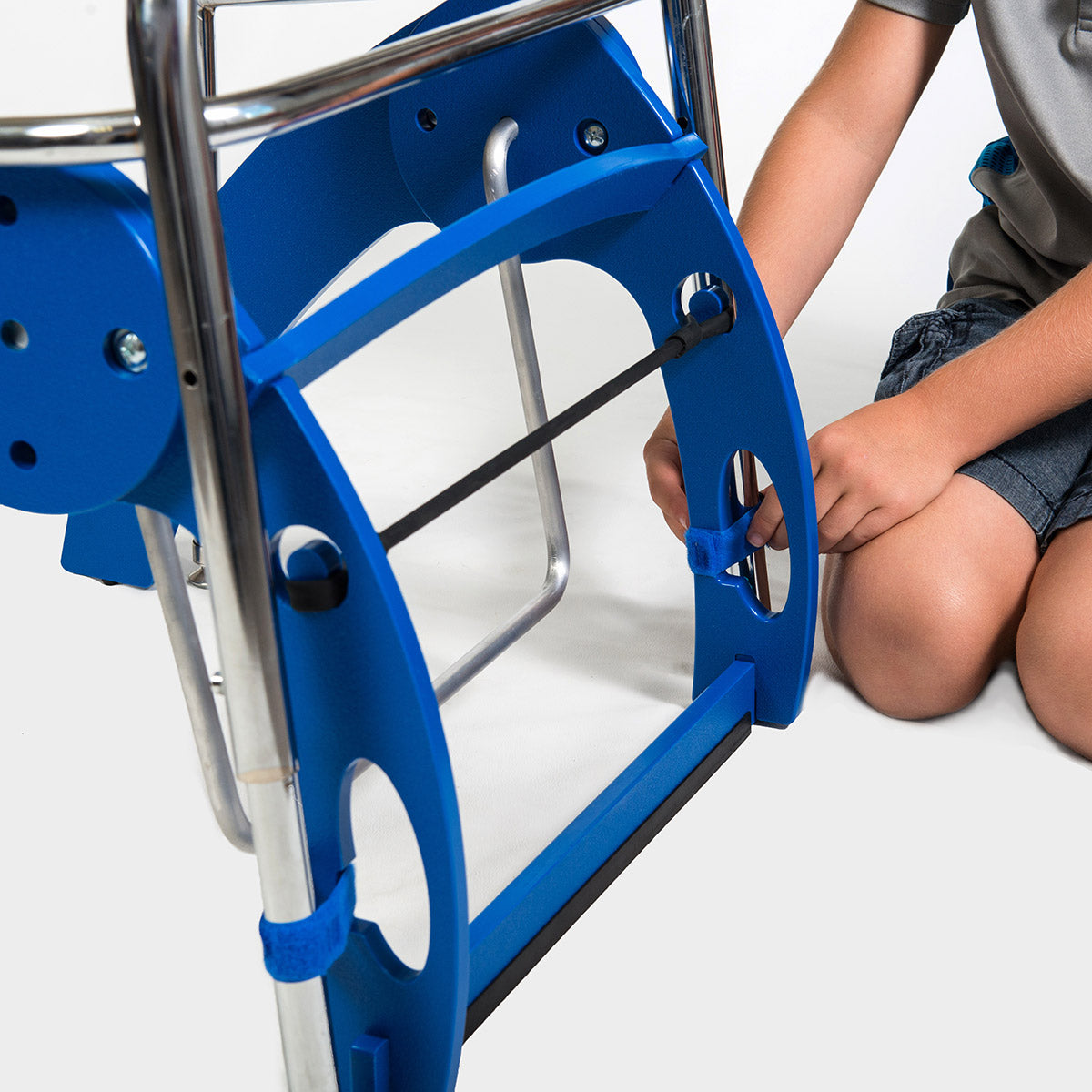 8.
KINNEBAR 100: Place the KINNEBAR 100 under a desk and align the strap notches of the KINNEBAR leg with the legs of the desk. Attach the hook and loop straps to each leg. Loosely secure all four legs, and then go back and tighten all four straps one more time as tightly as possible.
KINNEBAR 200: While the KINNEBAR 200 and 300 are designed to stand alone, two straps have been provided should you need to anchor it. The black rubber grip strip on the bottom crossbar is designed to keep your swing in place on most flooring and rugs.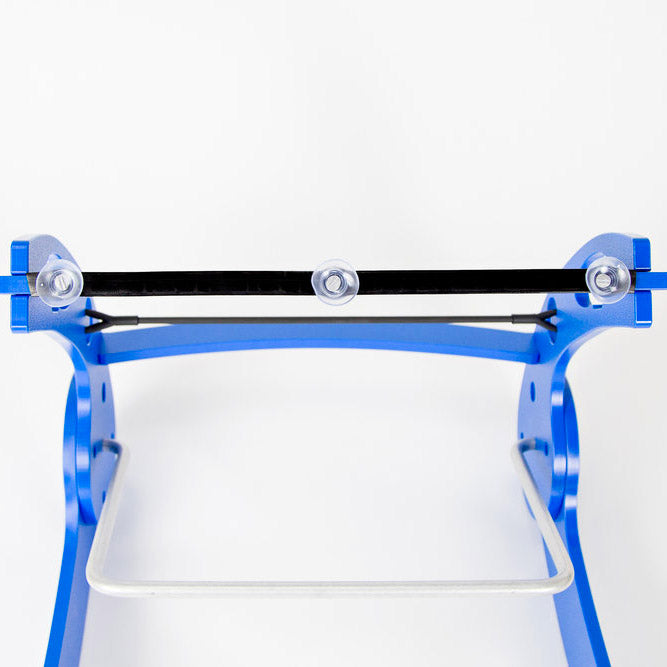 9.
Suction cups – When to use them: If you are using a KINNEBAR 100 under a table and only have one leg to attach the hook and loop strap and/or have linoleum tile or laminate flooring, you should use the suction cups.
NOTE: NEVER remove the long black rubber grip strip on the bottom of the KINNEBAR. You may want to wipe it clean from dust and dirt from time to time.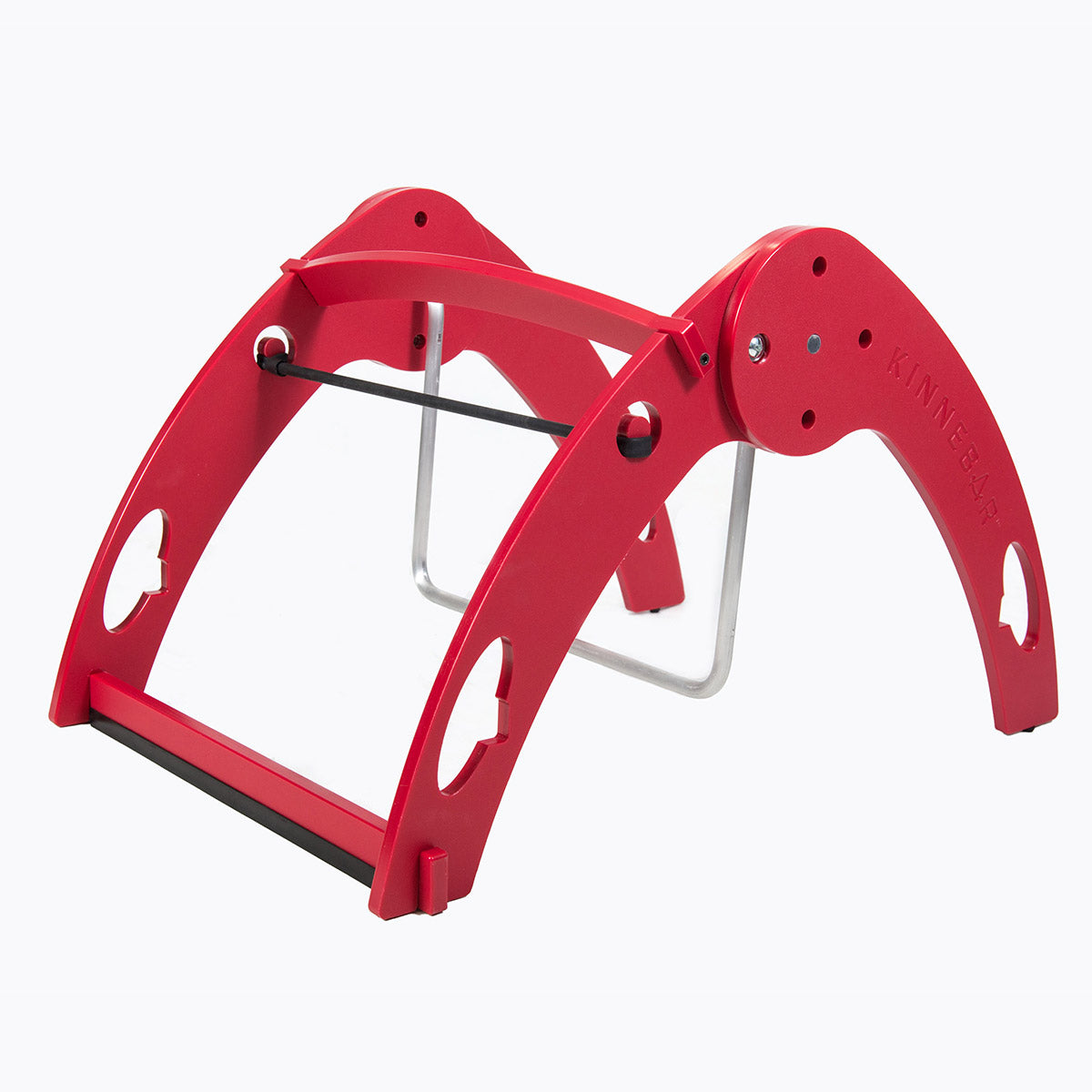 10.
Now you are ready to enjoy your KINNEBAR®! You can either use the foot swing or the rubber sensory foot band.
If you have any questions about our product, please contact us and we'll be happy to get back to you with in 24-48 hours.